JavaScript is booming and is arguably the most popular programming language today. Jobs are popping out from each side of the globe which means that it's not going anywhere anytime soon. To make sure that you, as a developer, are set for the long run, having the best programming laptop that can handle the demands of coding and running applications is essential especially for a JavaScript developer.
What is the Best Laptop for JavaScript Programming?
The question of what makes a laptop suitable for programming is not a difficult one but many people don't want to waste their time and brains researching about what makes a laptop better than the other one so here are some important characteristics to consider when choosing the best laptop for JavaScript programming:
Processing Power
JavaScript can be a resource-intensive language, especially when working on complex projects such as those built using a microservice architecture. A laptop with a powerful processor, such as an Intel Core i5 or i7, will make your programming life much more enjoyable with the efficiency and speed it provides.
RAM
Having enough RAM is crucial for running multiple applications simultaneously and handling large amounts of data. With todays needs you should go for at least 8 GB of RAM, with 16 GB being preferable or event more for larger projects.
Storage
JavaScript projects can quickly take up a lot of storage space with all the dependencies and other junk, so consider a laptop with a solid-state drive (SSD) for fast data access and transfer. Please don't get an HDD because that technology is outdated. A minimum of 256 GB of storage is recommended but more storage means less headaches.
Screen Size and Resolution
A larger screen size and high resolution will allow you to see more code and so you can work more efficiently while keeping your eyes less strained. A 14-inch or 15-inch laptop with a resolution of 1920×1080 or higher is the way to go.
Battery Life
As a programmer, you will definitely spend long hours working on your laptop. A battery life of at least 8 hours will help you out if you decide to hop to a coffee shop or the electricity goes out for a couple of hours and will ensure uninterrupted work sessions.
Keyboard and Touchpad
A comfortable keyboard and responsive touchpad are important for typing speed and accuracy. Look for a laptop with a keyboard that has good key travel and a touchpad that responds well to gestures as well with a large and responsive mousepad.
Operating System
JavaScript is a cross-platform language, so you can use any operating system, including Windows, macOS, or Linux. Choose an operating system that you are comfortable with and that supports the development tools you need and makes you happy.
Overall, a laptop with a powerful processor, ample RAM and storage, high-quality display, long battery life, and comfortable keyboard and touchpad will definitely pay off in the long run not just regarding JavaScript, but any programming work. Buying a quality laptop once is definitely a better way to go compared to buying a cheap one every 2 years.
Here are the top 5 best laptops for web programming in 2023:
MacBook Pro 2022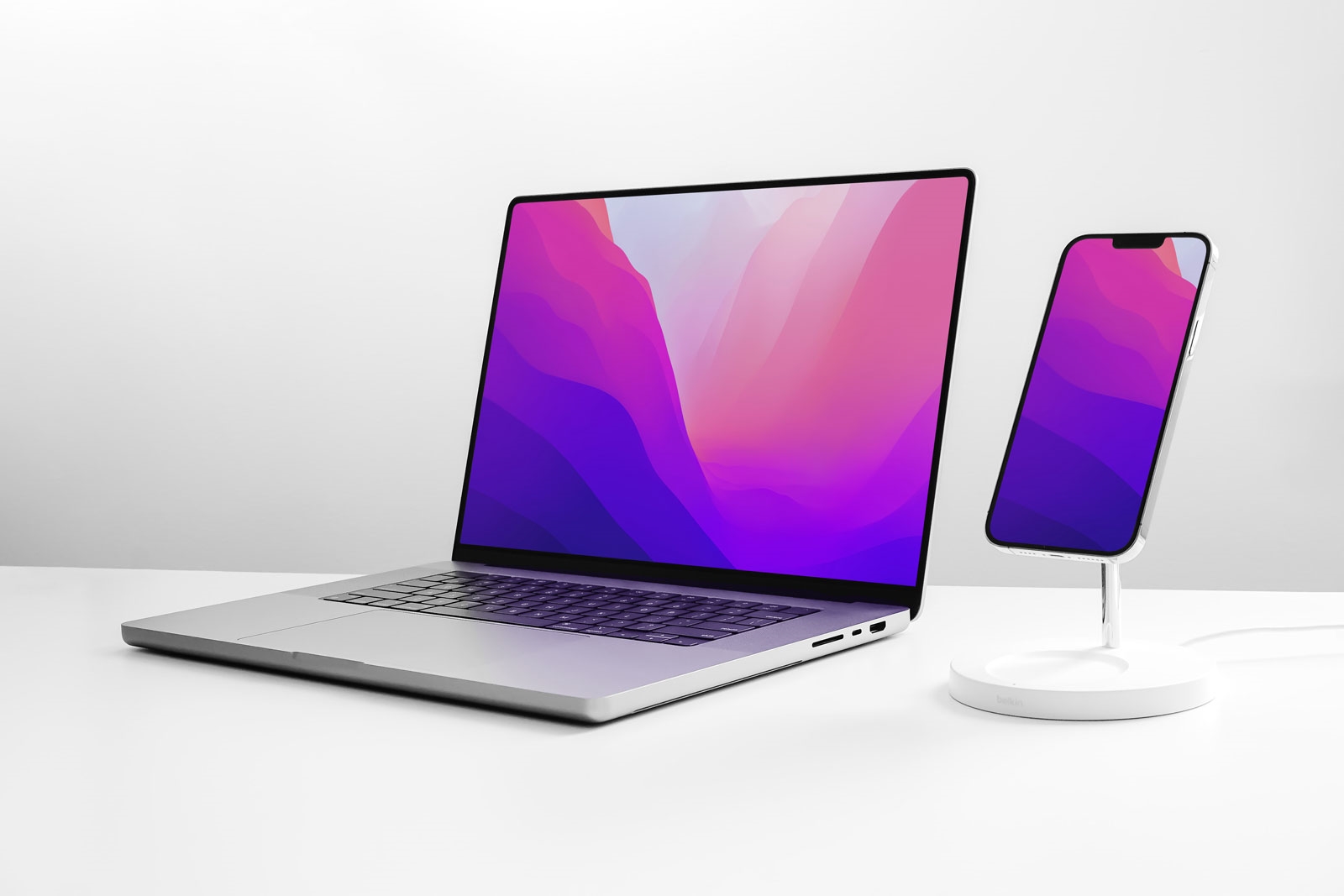 The laptop of choice for many JavaScript developers is the Apple MacBook Pro. You cannot go wrong with this one. The only thing that might repel you is the operating system pereference. Fast processors, lots of RAM, and a sharp display make it ideal for multitasking and running highly-demanding apps. In addition, the MacBook Pro is renowned for its user-friendly interface and svelte appearance. It is not trendy without a reason.
Specifications
Display
13.3 inches (2560 x 1600)
Processor
Apple M2 (8-core)
Graphics
Integrated 8-core M2 CPU | Integrated 10-core GPU
Storage
256GB to 2TB
Memory
8GB to 24GB
Ports
2 Thunderbolt / USB 4, headphone jack
Touch Bar
Yes
Security
Touch ID
Audio
Stereo speakers, Dolby Atmos support
Size
11.94 x 8.36 x 0.61 inches
Weight
3.0 pounds
Design and build quality
Display quality
Performance
Dell XPS 13
Another incredible value laptop for JavaScript programmers that offers great performance and a lengthy battery life is the Dell XPS 13. It has a quick Intel Core i7 processor, lots of RAM, and a sharp display, making it the best computer for programming and running all sorts of applications.
Specifications
Processor
Intel Core i7-1065G7
Graphics
Intel Iris Plus
RAM
16GB
Storage
512 M.2 NVMe SSD
Display
13.4-inch, 1080p
Battery
12:39
Size
11.6 x 7.8 x 0.6 inches
Compact case
Two Thunderbolt 3 ports
Fast Wi-Fi 6
Great battery life
Good and large touchpad
Four-sided Infinity Edge display
Edge-to-edge keyboard
Mediocre webcam
Limited port selection
ASUS ROG Zephyrus G14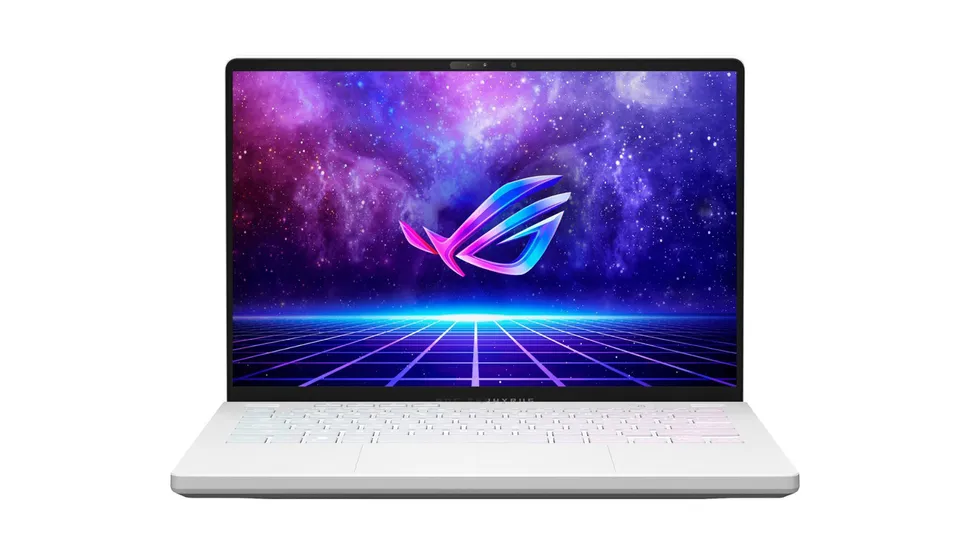 With its excellent programming capabilities, the ASUS ROG Zephyrus G14 is a fantastic gaming laptop. It can handle demanding apps with ease because to its potent AMD Ryzen 9 processor, NVIDIA GeForce GTX graphics card (meaning GAMING too), and quick storage.
Specifications
Processor
AMD 8-core Ryzen 9 6900HS
Graphics
AMD Radeon RX6800S
RAM
32GB DDR5/4800 in dual-channel mode
Screen
Asus ROG Nebula Display 14-inch, 2560 x 1600, DCI-P3, 120Hz, 3ms
Networking
Wi-Fi 6E, Bluetooth 5.2 (MediaTek MT7922)
SSD
Micron 1TB 2450 PCIe 4.0 SSD
Ports
MicroSD UHS-II reader, 2 USB-C , 2 USB-A 10Gbps, HDMI 2.0, analog audio jack.
Size and weight
12.3 x 8.9 x 0.73. 3.8 lbs. with AniMe Matrix, 3.6 lbs. without AniMe. Additional 1 pound for 240-watt power brick.
Lots of ports and IO
Portability
Good display
High quality webcam
Large touchpad
Unfortunately expensive
Performance/Price ratio
Gets warm sometimes
Lenovo ThinkPad X1 Carbon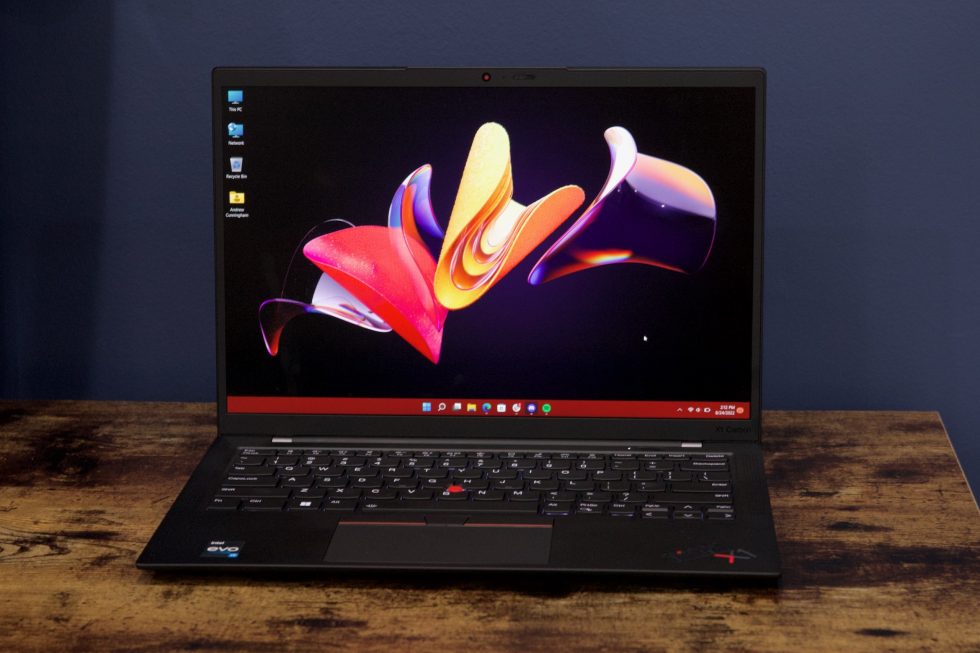 A business laptop that is perfect for JavaScript programming is the Lenovo ThinkPad X1 Carbon. It has a quick Intel Core i7 processor, lots of RAM, and a sharp display, making it the best computer for programming and running software. Don't forget the unbeatable sturdy build of the case.
Specifications
Processor
Intel Core i7-1165G7
RAM
2x8GB (LPDDR4 4267)
Storage
512GB M.2 2280 PCIe NVMe SSD
Graphics
Intel Iris Xe Graphics
Display
14-inch FHD+ (1920 x 1200) IPS non-touch, 16:10
Ports
one USB 3.2 Gen 1, one USB 3.2 Gen 1 (Always On), two Thunderbolt 4 / USB4 (40Gbps), one HDMI 2.0, one headphone / microphone combo jack, one nano-SIM card slot (optional)
Camera
720p
Weight
2.49 lbs (1.133 kg)
Dimensions
12.4 x 8.72 x 0.59 inches (315 x 221.6 x 14.9 mm)
Slender and light
Reasonable performance
Battery power
Warranty for three years
Great appearance and superior construction
High load temperatures at the surface
Only using the (included) adaptor for LAN
Mediocre IR camera on a webcam
Razer Blade Pro 17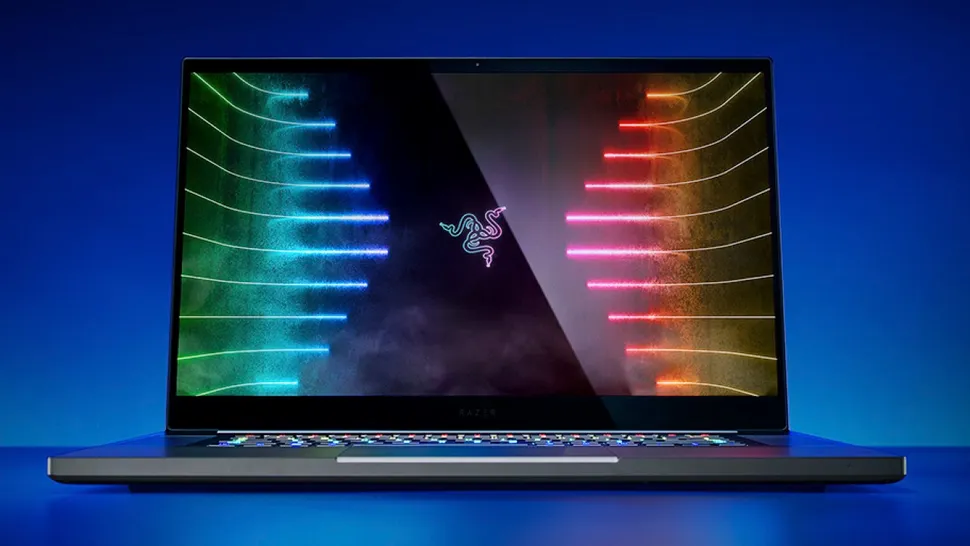 The Razer Blade Pro 17 is a gaming laptop that is also great for JavaScript programming. It features a powerful Intel Core i7 processor, NVIDIA GeForce RTX graphics card, and fast storage, making it capable of running demanding applications with ease.
Specifications
CPU
Intel Core i7-10875H
Graphics Card
Nvidia GeForce RTX 3070 laptop GPU (Max-Q, 100W max graphics power, 1,380 MHz boost clock)
RAM
16GB DDR4-2933
Storage
512GB PCIe-NVMe SSD
Display
17.3-inches, IPS, 2560 x 1440 resolution @ 165Hz 
Networking
Wi-Fi 6E (Intel AX210), 802.11ax, 2.5Gb Ethernet, Bluetooth 5.2
Ports
3x USB 3.2 Gen 2 Type-A, Thunderbolt 3, HDMI 2.1, USD-III SD card reader, 3.5mm headphone/mic jack, Kensington lock 
Camera
720p resolution with Windows Hello
Battery
70.5 WHr
Power Adapter
230W
Operating System
Windows 10 Home 
Dimensions (WxDxH)
15.55 x 10.24 x 0.78 inches
Weight
6.06 pounds
Runs quiet and more coolly
Excellent keyboard design and size
Outstanding performance
Terrible battery life
Maximum USB-C charging power is 54W.
Really pricey
Dated style
Found the best laptop for JavaScript programming needs?
Those are the top 5 laptops for JavaScript development in 2023. It's important to consider your needs, tastes, and financial situation when selecting a laptop, then go with that choice but you can hardly go wrong by picking any from the list. Happy coding!